Date:
September 27 – 28, 2023
Time:
9:00 AM – 5:00 PM
Fee: 
Php 11,500.00 – Member + 12% VAT | Php 13,500.00 + 12% VAT – Non Member
Inclusions:
Training certificate, handout, training kit, lunch, and AM & PM snacks
Course Overview
The challenge for companies today is not only retaining high potential/talented employees in their organization, but to fully engage them and install their commitment in their work. Employee engagement is one of the important tools for business growth and a deciding factor for a company's success. Not only does employee retention affects loyalty and productivity, it also links to customer satisfaction, company reputation and overall stakeholder value. Engaging the employees helps leaders realize the value of their people. Engagement goes beyond employee satisfaction and is the voluntary dedication and commitment to doing best work.  
This program will help managers to create and sustain high levels of employee engagement for their direct reports as well as cascading it to the subordinates to create ownership and thereby positively impacting the business results.
This seminar-workshop is an intensive learning experience that provides an in-depth understanding of how to create an engaged culture and holistic employee experience. Leaders will gain an understanding of the essential components of engagement, how to   assess and select for engagement in their teams, and will acquire concrete skills to maximize their leadership effectiveness.

Program Objective
At the end of the program, participants will appreciate the importance of being engaged with their work and motivated to:
be productive and create valuable contributions in the organization;

contribute, enhance and strengthen team relationships and cohesiveness;

learn and benchmark with various employees' engagement programs; 

develop a culture of engagement in their organizations.
Course Outline
Significance and Rationale of Employee Engagement.

Theories of Employee Engagement and Motivation

The Essence of Organizational Behavior

Employee Engagement and Culture Change

Employee Engagement Strategies to Multigenerational Workplace

Drivers of Engagement: Behavioral Economics

Dimensions of Employee Engagement
–    Career Development Opportunities
–    Flexible Benefits
–    Fair Pay Structure
–     Learning Culture
–     Cultural Diversity
–     Transparency and Honesty
–     Autonomy and Empowerment
–     Inspiration
–    Communication
–    Recognition
–     Manager working relationship
How do you engage employees?

Types of Employees

Building Great Employee Experience 

Samples of Employee Experience

Enhancing Engagements: Conversations with Individuals and Teams

Assessing Employee Engagement Programs 

Best Practices in Employee Engagement and Employee Experience 

Developing the Culture of Employee Engagement

Happy @ Work
Learning Methodologies
Facilitator: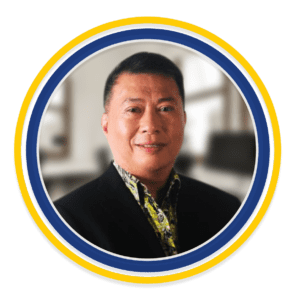 Mr. Jesse Rebustillo, FPM
HR and Training Consultant, ILO, ECOP, PMAP